Town of Kiten
Near the beautiful North Beach in the town of Kiten is the Elitsa Hotel. The hotel is located 50 meters from the seashore - on the North beach. It is a small oasis of comfort and coziness among the unique sand dunes of Atliman Bay.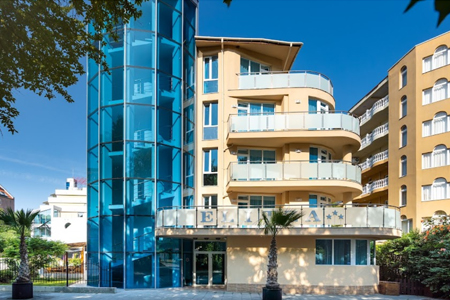 Hotel "Elitza" is a newly built, three-star hotel, located 50 m from the northern beach of the town of Kiten, a beautiful, quiet and peaceful bay. The proximity to the sea makes it extremely convenient for the ideal summer holiday.
For connoisseurs of good food, the "ELITZA" hotel offers a new restaurant with a stylish look and aesthetics. An elegant setting with a perfect balance between good food and sea breeze. A wide variety of refined dishes prepared with high-quality products and fine wines for a unique culinary experience.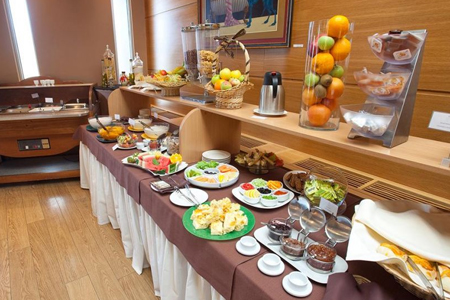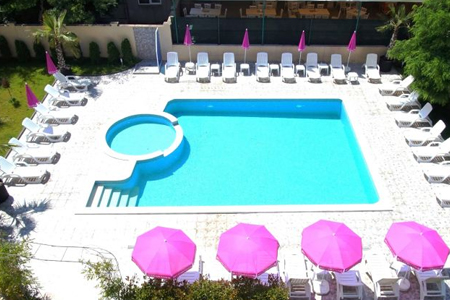 Swimming Pool

A corner of paradise with lots of sun, pleasant surroundings and unforgettable experiences for you and your children.
Hotel amenities
Elevator
Restaurant

Children's corner
Wi-Fi
Private beach bar
Swimming pool
Free sunbeds and umbrellas

Safe at reception

Parking
Atliman Beach
Atliman Beach is located in the town of Kiten, Primorsko municipality. Kiten is located both on the sea and the mountains, which makes it very favorable for the development of various types of tourism. Atliman Beach is a very picturesque place. It is quite large, both in width and length. Its length is over 2 km, and its area is about 80,000 square meters. Due to the northern location of the beach in relation to the city, it is also known by its other name - the Northern Beach.

The beach is surrounded by beautiful rocks. At one end, right between the rocks, where they form a small bay, there is one of the oldest establishments in the resort. It works only in the summer season, being a cafe during the day and a disco in the late hours of the day. There, guests have the opportunity to have fun on the beach itself and in the sea.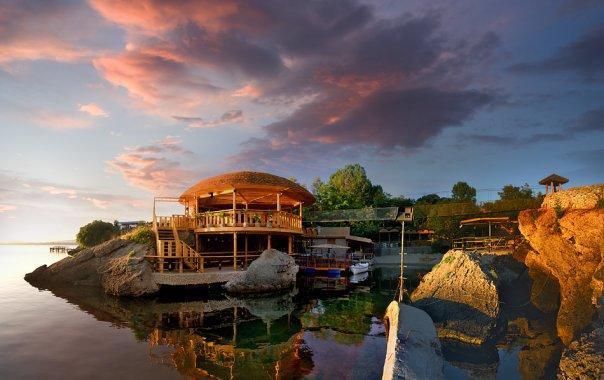 For your event
No matter what you are celebrating: wedding, christening, birthday, corporate party, anniversary, anniversary, children's birthday or any other occasion, do not hesitate to trust us to take care of the entire organization to have a truly remarkable celebration!
One of my most wonderful vacations! The hotel has a great base, the rooms are large and equipped with everything you need, the staff is responsive and smiling, which makes the whole vacation even more pleasant. The location of the hotel is great, the beach is right next to us. The whole place is very peaceful without being removed from all the life in Kiten...

D. Ivanov

5 days overnight stay
I am extremely impressed with the hotel!! First of all, I want to note the base - very neat and with high hygiene. The location of the hotel is convenient and in a communicative place. The staff and service were at a very good level (kind and responsive staff) and the food in the restaurant was varied and well prepared...

M. Mihaylova

7 days overnight stay
Excellent hotel! It is clean, the rooms are spacious, the food is good, varied and tasty, the staff is very friendly and smiling /rarely found in our latitudes/. The pool is very clean and comfortable! The beach is 1 minute away. Highly recommend and thanks for the hospitality! Have a great season and see you next year!

N. Peycheva

7 days overnight stay
Address

Bulgaria, town Kiten, str. Koral №3
E-mail

hotel.elitza@abv.bg
Phone

+359 888 430 008 / +359 878 567 789